In a

previous post,

I discussed the importance of your due date. If your tiny baby fingers are unable to click on this link, read the excerpt below.

While many might think of the myriad logistical implications of a baby being born in April, such as weather and work schedules, I find myself wondering what celebrities might share your birthday...

In the previous post, we discussed the baseball players to whom you may be forever linked. This week, we are exploring historical figures. Here they are, in no particular order:


Political leaders: Monroe, Lenin, and Elizabeth II. To this day, I still have not figured out how Lenin was able to write all of those Beatles songs.


Marcus Aurelius was a Roman Emperor and Stoic philosopher. He was super tight with Russell Crowe, so Joaquin Phoenix got jealous and killed the Emperor. Then Joaquin was like "I'm going to marry my sister" and Russell Crowe was like, "Dude I'm going to kill everyone." History is crazy.


Click on the pictures to see the names of your possible birthday buddies. Depicted are the respective creations of a designer, a sculptor, and an architect. These men created incredible things. I would be pleased if you built a sturdy fort in our living room. Without pillows. Keep it classy.


Gollum is an extremely important historical figure. His obsession with jewelry eventually saved Middle-earth. Plus, I plan on photo shopping his face on half of your baby pictures.

Powered by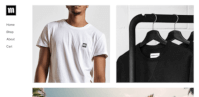 Create your own unique website with customizable templates.