Greetings, Minor Leaguer.

I've been contemplating your due date. We expect your arrival sometime around the final week of April. While many might think of the myriad logistical implications of a baby being born in April, such as weather and work schedules, I find myself wondering what celebrities might share your birthday. This is important. Every time you have a birthday, some toolbag DJ on a pop radio station will say "Happy birthday to Tom Cruise, Denzel Washington, and the girl who plays that one girl's friend on that TGIF show I used to watch."

DJ Tool will then delve into an anecdotal story about watching this terrible show with his middle school friends, and you'll start to hate yourself for being associated with this awful story.

This is important stuff. You don't want to be associated with the wrong people, the wrong stories, or the wrong smells.

Let's get started.

I have categorized your possible birthday buddies, and we'll

start with baseball players because these people are golden gods. In no particular order, here are some baseball players that might share your birthday.

Don Mattingly looks like every police officer you've seen on television. He is like the cool hippie that grew up and became a strict dad. He used to be a rebel, but now he shaves his mustache and makes everyone bunt.

I am not sure why, but your mother will not let me name you Hornsby.


In his prime, Andruw Jones could cover Center and Left field at the same time. He still can, if he stands too close to the camera.

As a child, I took a picture with Barry Larkin. Your grandmother wrote on the back of the picture, "The boys with Kenny Lofton." Side note: Don't get mad when grandma forgets your name.

I have nothing bad to say about this man. He is really, really pretty.


His real name is Larry Wayne, but he goes by Chipper. You understand this, because I have been calling you Hornsby since you were born.

You know that guy who still works in construction, even though he is 80 years old? People just keep him around because they're too afraid to fire him, and he used to be really good at his job. Now he's been building the same wall for years. He has a baseball equivalent, named Omar Vizquel.
Powered by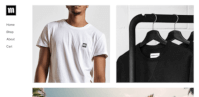 Create your own unique website with customizable templates.