Little Dude,

By the time you are a mere 6 months old, you will have the ability to perform some cool tricks. Lie down. Cry. Stare at things. As the years go on, you will pick up some new tricks. One day, you might use your powers to impress people at bars. Your mom will discourage this. I will stand by her and nod.

Some folks can make roses out of napkins. Others can tie things with their tongues. My friend Theresa can trump them all.

"I can tell what STD someone has, just by smelling the person."

This life-changing comment was made on a Thursday. All I could say was, "No, that's impossible. I.... I don't understand." My friend Brian, on the other hand, quickly responded, "BEST. BAR-TRICK. EVER."

Theresa continued speaking as though the world hadn't changed. "Chlamydia is the worst. Or maybe it's..."

I was no longer listening to Theresa at this point. I was imagining her standing blindfolded at the bar, as we bring over 5 or 6 twentysomethings with questionable decision-making skills. She could walk down the line and tell us what disease each person had.

Some people think that I shouldn't share this with a baby. Hogwash. Think of this as inspiration, little baby. Let's hope that your tricks are just as entertaining, though possibly more appropriate for a "Thanksgiving Day Family Talent Show."

Good luck, little man.
Powered by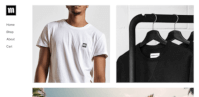 Create your own unique website with customizable templates.