Greetings, Young Jedi.

A talented fellow dad-blogger recently posited the question:

At what age should children be exposed to Star Wars?

I had given this little thought until recently. Indeed, I do think about your future, and of your endless possibilities. I think of what I hope and want for you. I had not yet thought of Star Wars. Now that I have, however, those hopes may have changed. You need to love Star Wars.

One day in the distant future, I will be called into your school for a parent conference. A secretary will inform me via phone that my little angel has been sent to the principal's office for inappropriate behavior. When I arrive, a short necked, stubby armed principal will ask me to sit down next to you, and she will politely ask you to explain yourself.

You will take a deep breath, smile broadly, and speak. "Dad, I passed a note in class. When my teacher asked me for the note, I waved my hand across her face and said 'These are not the notes you're looking for.' Then she sent me here to the Emperor's office. It's nice to see you. How's mom?"

I do not want you to merely watch Star Wars. I want you to watch Star Wars and then play Jedi for the next seven years. I hope that you refer to the doctor's office as the Death Star, and eventually ask your teacher how old she was when she turned to the dark side. You will undoubtedly make light saber sounds with your toothbrush, and spout compliments like "the Force is strong with that librarian."

You may be six when you get called into that principal's office. You could be seven. Either way, I will discreetly be proud of your accomplishments. I will feign surprise and disappointment as the principal voices her concerns. We may even get away with it. If my John Williams ringtone goes off in the middle of the conference, however, we will definitely get caught. It will be difficult to explain why we danced together on her desk like a couple of jubilant Ewoks.
Powered by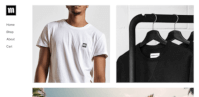 Create your own unique website with customizable templates.