Hey There, Little Dude.

You are still swimming laps in the womb. This makes sense to most people, since your mother has only been pregnant for 34 weeks. According to the kind folks at the hospital, you still got about six weeks of cooking left.

I have higher standards, baby.

Because you read this blog regularly

, you know that I was born 10 weeks early. After 30 solid weeks of pregnancy, I knew that my body could withstand the rigors of everyday life. Yes, I may have needed multiple blood transfusions, a fancy incubator, and a machine that alerted the neighborhood when my lungs stopped working. Still, I am a survivor.

As of now, you are living in my shadow.

Enjoy being fully developed. It's overrated.
Powered by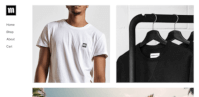 Create your own unique website with customizable templates.