Dear Little Beast of the Belly,

As I sit here at my computer, a kidney stone is wrestling its way through my body. No joke, little one. I am currently waiting for the rock to finish its journey. I just told your mother that her baby is probably much cuter than my baby.

After I said that, I realized how insensitive I was being. You're my baby too. You and this wretched, jagged rock.

You're both my babies.
Powered by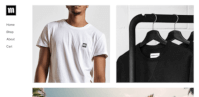 Create your own unique website with customizable templates.