Much like the band Train, I like to stubbornly return every few years with a new haircut and something insignificant to say to the world. So here is my drivel. Sing along with it on your radio, Mister Misters and Soul Sisters!


Yes, my hiatus is over. My son, the tiny beast fetus that inspired this blog, is basically an adult. He is a two and a half year old, blonde-haired, politically active, conspiracy theorist with a love for purple clothes and cheeseburgers. He loves sun glasses and he thinks that fans are made of pure evil. I love him. I plan on writing about him and other things over the next few forevers, so keep in touch.
Powered by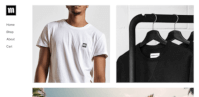 Create your own unique website with customizable templates.