Regardless of your political affiliation, little baby, it is safe for you to assume that the job of US President is a tad stressful. Every President looks like Walter Matthau after a four year term. Without fail. Hair becomes gray, skin starts to sag, and these guys always look like someone punched them in the face.

This White House photo by Pete Souza,

recently published by TIME,

reminds me that kids in costumes make everything better. If I were Commander in Chief, I would demand that mini super heroes greet me every time I board Air Force One, give a speech, or kiss a baby. In fact, all babies should be costumed. No kisses for non-super-hero babies.
Powered by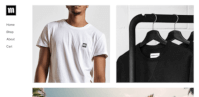 Create your own unique website with customizable templates.