Dear Little Child,

I have been in two man pageants.

Let that sink in for a moment. Take a swig from that milk bottle, count to three, and continue reading when you think you're ready. Breathe in. Breathe out. Good.

When I was in high school, I participated in a

Mr. GQ

contest. I thought this would be an excellent opportunity to showcase what I considered to be a perfectly adequate sense of humor. Several popular kids had been involved in

Mr. GQ

the previous year, and I was eager to gain some notoriety with a clever, surprisingly comic performance. I planned on utilizing my strengths: comedic timing, knowing what irony means, and a winning gap toothed smile.

This is the story of my high school man pageant. We were asked to develop a five minute long talent showcase, in which we did our best to impress a judging panel that consisted of community leaders. I had described my talent presentation as an "Interpretive Dance" for the event program, but I had no idea that one of the judges was a professional dancer. Your father, as you know, is not a good dancer. I have a few basic moves, a love for Michael Jackson, and the ability to kick fairly high. I had developed a dance routine to Michael Jackson's BAD, and had attained a sweet costume

ensemble, complete with a multi-zippered jacket, a disgusting old wig, a fully brimmed hat, and one glorious sequin glove. When I say "I developed a dance routine," I mean that I had watched the music video several times and had practiced a series of pelvic thrusts that best mimicked the King of Pop. I also had prepared to stop and pose at strategic moments in the song. I planned to place my gloved hand on my chin and drop to one knee, staring seductively at the audience, each time Michael Jackson said "Who's bad?!"

On the night of the pageant,

I was thinking that my efforts would bring resounding success. I should have been thinking

holy hell I can't dance and my best move is an offensive display of pelvic gyration.

I definitely should not have invited my church youth group leaders. They had driven from a different city to see the event, and later confessed "We are really glad that we didn't bring our little girls." If you are reading this now, youth group leaders, I apologize for what happened that night.

My performances in the Formal Wear and Club Representation categories went fairly well. I was representing my school's Cross Country team, and decided to dress as a bearded Forrest Gump. I ran out on the catwalk and mumbled some clever joke through my beard, before quickly sprinting backstage and changing into my formal wear.

I dressed in a simple black suit that I had borrowed from the costume closet in the Theater Arts Department. The night was going according to plan.

Once the talent portion had commenced, I knew that the odds were heavily stacked against me. One guy played guitar extremely well. Another dude broke pieces of wood with his bare hands. I started to doubt that the audience would understand my ironic, nuanced interpretation of this pop classic.

It was too late for doubt. The lights were dimmed, the crowd was hushed, and sh*t was about to get crazy.

It started well enough. I moved my hips to "dun-dun-d-dun-dun"

and the performance was being well received. I quickly flipped my hat off my head, and threw it into the audience with style. I may have hit a guy. The music pounded on, and I used a bouncy walk-step as I moved from one end of the stage to the other, waving at the crowd and my parents. People were enjoying this. I attempted a moonwalk, and the crowd roared. I threw some kicks. Huge applause. I started thrusting my pelvis. I couldn't hear the music, because the cheers were so loud. That's when I realized that I was 25 seconds into a five minute song, and I was out of material. I had never performed the entire song when I was at home. I likely figured that I would just get caught up in the moment and improvise.

Unfortunately, I did. I proceeded to shake my pelvis at everything. I may have even pointed at people as I did this. I am certain that my hand gestures were wildly inappropriate. I imagined every Michael Jackson music video I had ever seen, and just thrusted to the beat. This was not interpretive dance. It was disgusting.

At some point, the cheers started to die down. If I were to guess, I may have heard people yelling "do something else!" or "mom why won't he stop?" I was at the end of the catwalk, immediately in front of the judges. I had thrown some ill-advised kicks and made prolonged eye contact with a judge. The people were becoming restless, and I knew that I needed to get the crowd involved again. I ran back up the catwalk to the center of the stage and started doing my poses again.

Just as things were getting bleak, I got this brilliant idea to take off my jacket and throw it into the crowd. They had loved when I did it with the hat. While continuing to thrust, I grabbed at the zippered edges and proceeded to slip off the jacket. Unfortunately, one of the zippers had caught onto the old wig, and my head whipped back as I tore off the jacket. My eyes rolled back like I was an evil Disney witch. The wig came off with the coat, and the crowd roared. I attempted to discern whether they were laughing

with me

or

at me,

but concluded only that the show was interesting again

.

Years later, I was given the opportunity to watch this performance on video. I watched this moment in particular, as 15 year old me just stood there, wearing only a white T-shirt and form fitting pants. He stared out at everyone and looked terrified. His costume was off, the song was almost over, and he had nothing left. Suddenly, 15 year old me looked resolved. He was calm and collected. He paused, made some unnecessary gesture with his right hand, and proceeded to pelvic thrust for the final 45 seconds of the song. It was really gross.

I hope you never do something like this. I hope that you have some class. Given that you are my scrawny little baby, however, I am confident that you will share my affinity for unintentionally offending large crowds of people while embarrassing yourself. This is all going to happen again, little baby. Just know that I plan on recording every second of your brilliant sequel. You're going to make me really popular on You Tube.
Powered by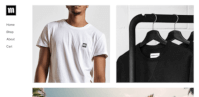 Create your own unique website with customizable templates.