It seems that I have an impressive superpower-slash-medical-condition that allows me to produce several kidney stones and then pass them over a period of three years. Yes, I am awesome. The fourth of said stones is brewing in my kidney.

I occasionally hear about insecure men comparing their kidney stone experience to labor pain, and thus implicitly suggesting that men have their own version of birth-giving. We do not. I will not be harboring this rock for nine months, nor pushing it out as a doctor offers encouraging words. My recovery process will be brief, and the rock and I will not need much bonding time. I will, however, want to show the jagged stone to all of my friends. After all, the first three were well received and I would hate for this little pebble to be jealous. You will soon learn about this treatment, little baby. We will be showing you off every chance we get.

All of my kidney stones will wish they were babies.
Powered by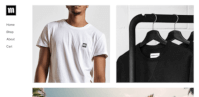 Create your own unique website with customizable templates.