Dear Little One,

You might not know this, but I was born two and a half months premature, and once weighed 2 lbs, 9 ounces. I received loads and loads of attention, like a baby movie star living in a fancy uptown incubator.

Years later, your grandmother took me to a festive miracle baby celebration at a nearby hospital. The party was held to celebrate the lives of prematurely born infants, years after their births. While my memories of the event are hazy, I remember that I felt important. Music. Clowns. Miracle Toddlers. It was a glorious Preemie Party.

Much like the folks that threw that shindig, I hope to remind you each day that your life is a blessing. I eagerly anticipate your adventures, your mistakes, and your triumphs. All blessings.

One day, you will come home from church camp, trash all your rap music and break up with your pagan girlfriend. That will be hilarious. Two weeks later, you'll want your 2Pac albums back and wonder where your cool girlfriend went.

When you start Little League, we will all quickly discover that you are not very good. But fear not! Your hot mom and I will create a drinking game in which we crack open a beer every time you have a well-hit foul ball. We are really supportive. We will be even more supportive after a few foul balls.

Oh, the moments we will share.

As a toddler, I never understood why preemies were being celebrated. I now understand that people simply want to remind themselves that life is precious, and give thanks. I am grateful for life, little child, and I grieve deeply this week for the ones who have been robbed of its moments. The horrific events of this past week are haunting, and leave me with few words. I can only say that children are precious, and I feel this now, more than ever.
Powered by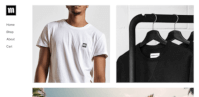 Create your own unique website with customizable templates.